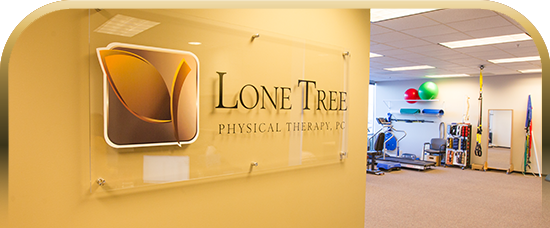 You'll Receive Exceptional Treatment
Lone Tree Physical Therapy Founder, Joseph A. Patton, PT, only hires physical therapists who are dedicated to the same first-class treatment standards he demands of himself.
That's why Lone Tree has earned a well-respected reputation for being able to help patients who had little success with other practitioners.
Learning more through continuing education courses, and treating each patient as if they are their most important is a hallmark of every therapist who practices at Lone Tree.
Click on our staff photos below to learn more about our individual staff members.
Joseph Patton, PT
Patton graduated from the University of Colorado Health Sciences Center in 1988. After managing a large physical therapy practice over 7 states, he decided to open this practice in 2003. His focus on manual skills combined with therapeutic exercise prescription has given him a reputation for helping many patients who had no success with other practitioners. He specializes in the treatment of orthopedic injuries and aggressively pursues continuing education in the areas of manual therapy, neuromuscular re-education, biomechanics, and exercise. He specifically has done extensive coursework under the direction of Stanley Paris, Ph.D., P.T. and Gregory Johnson, PT, FFCFMT. Joe is also a private pilot and enjoys golf, camping, and scuba diving.
Rachael Britton, PT, DPT
Her philosophy is that providing good care begins with listening to the patient. She bases treatment on the presentation of symptoms along with her clinical knowledge and the latest research. She uses hands-on manual treatments along with exercise to re-train her clients system to move efficiently. She has a background in Pilates and massage therapy, and training from the Institute of Physical Art, which uses an integrative approach to not only get you moving more efficiently while in the clinic, but also to keep you moving that way on your own in the future. My formal training was from the University of Colorado-Denver, where I earned my Doctorate in Physical Therapy. In my free time, I enjoy doing anything outdoors, especially playing tennis, snowboarding, and running, and also travelling.
Samantha Cuevas
Sam was born and raised in Denver, Colorado where she currently attends the University of Colorado. She loves working with Lone Tree Physical Therapy's patients and getting the opportunity to help them with anything needed to make their experience here an enjoyable one. When she is not managing the office and assisting patients at the clinic she enjoys doing anything outdoors; especially camping, hiking, and running.
Debby Adams
Information coming soon.
Tal Blair
Tal moved to Colorado after completing a Doctorate Physical Therapy program in St. Augustine, FL, where he underwent an Orthopaedic PT Residency in Castle Rock. Tal's approach to rehab is hands-on, though he places emphasis on understanding pain as well as assisting patients in self-management of their symptoms. Raised in Alaska, Tal enjoys the outdoors: snowboarding, hiking, and everything Colorado has to offer.